STUDY OF THE DEVELOPMENT OF THE TOWN
publications
VISION COPPET
Study for the development of the old town and its Main Street
By Bovard & Nickl SA, civil engineers and surveyors, and Jean-Yves Le Baron Sàrl, landscape architect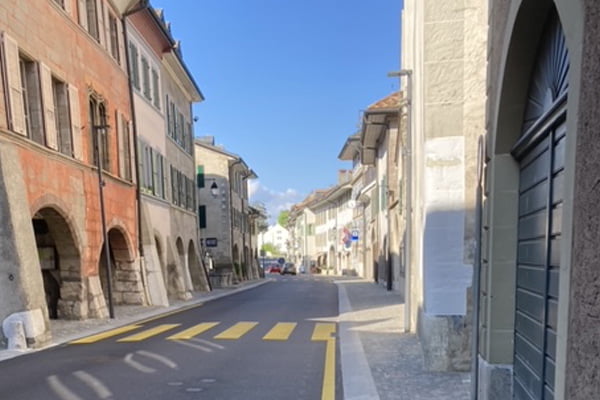 Approved by the communal council in March 2018, this study goes beyond the basic question of the road through the old town in proposing:
to reduce the width of the road, to increase the width of the pavements, to slow the speed of the traffic and to reduce the noise level overall.
to enhance the visual attraction of the three key entries to the old town.
to select materials of construction that matched well with each other and with the colour palette already existing.
to coordinate the finishings of the work such that there is harmony between the accessories including lampposts, flower planters, etc.
once alternative parking is available, to rethink the use of the Places des Ormes and du Four, so that they again become places for public use.
to re-open and make attractive the course of the River Greny.
and to build on the success and new look of the remodeled road through the old town by opening up views to the lake and château from the center.